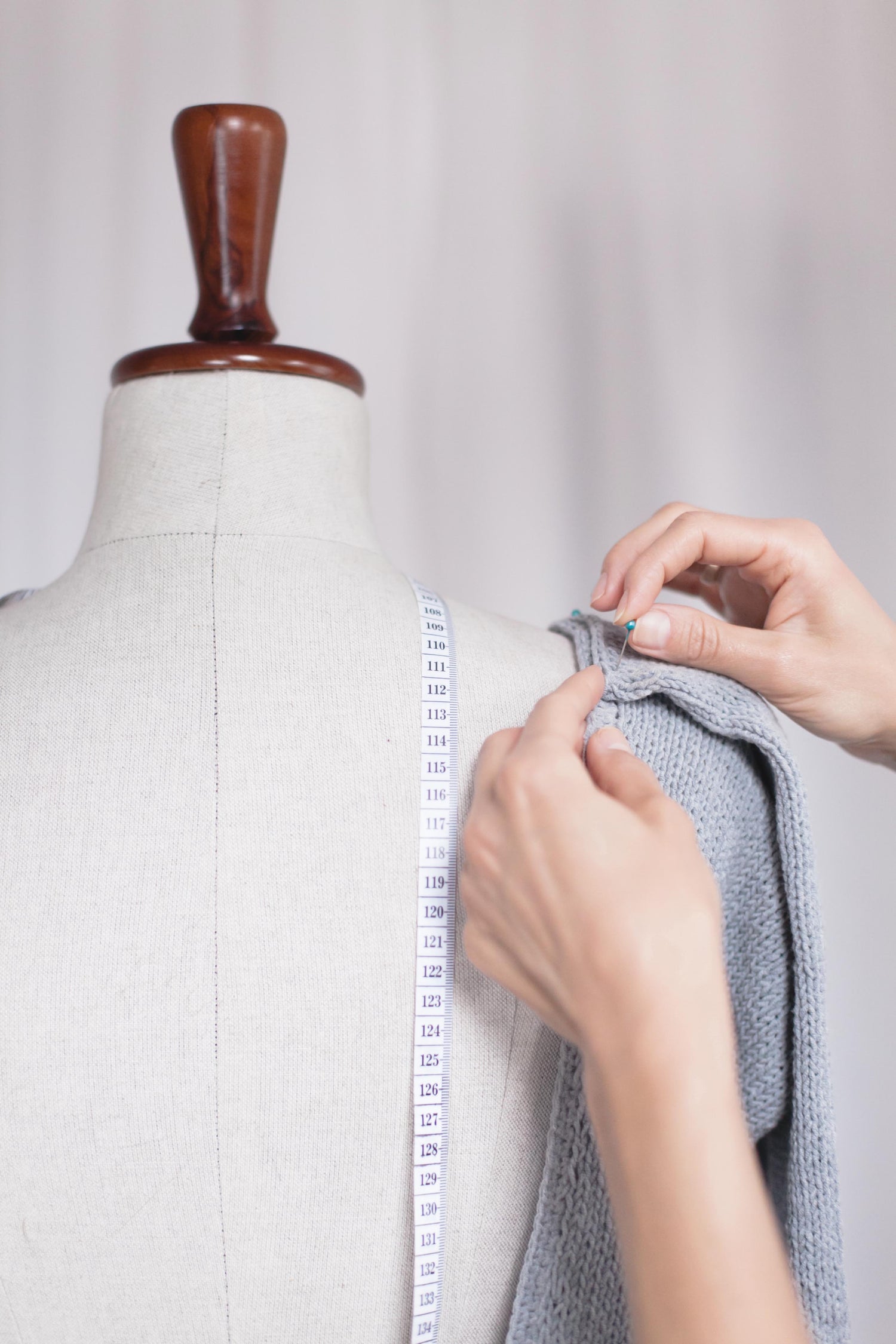 About us.
Roboty Ręczne is a family brand created from a love for traditional craftsmanship and a passion for timeless design. The designer of the brand is Marta Iwanina-Kochańska, a graduate of the Academy of Fine Arts in Warsaw, a student of the Academy of Fine Arts in Krakow and the Design Institute in Lahti, an intern at Tom Dixon's design studio in London.
Work is our passion, which is why we have been cooperating with local craftsmen since the beginning of the brand's existence
for years, looking for the best materials and contractors who love their work.
We design off-season patterns and create them outside the framework of time and trends. Each season, we present new models, colours and weaves. We also make "to measure" by personalising existing models and designing them to order.
We invite you to the Warsaw atelier at Mozaikowa Street for consultation, measurement and shopping.
Custom-made
"Handwork proves that wool can be worn from head to toe."
Vogue by Kamila Wagner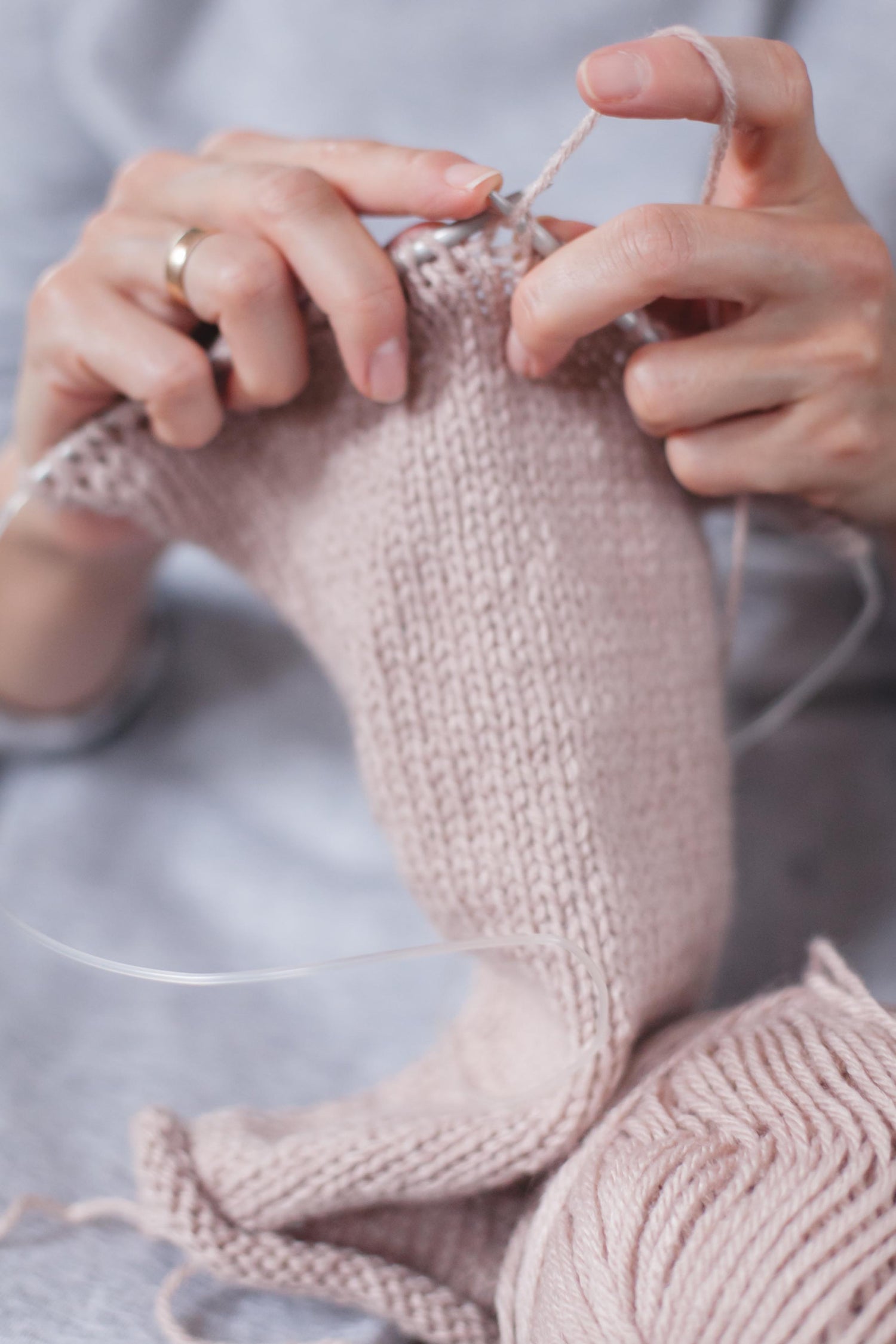 Yarn.
We constantly seek yarns that meet our high requirements and good, long-lived yarn blends. We work on hypoallergenic alpaca, irreplaceable for any temperature and air humidity, for sensitive skin, and we recommend Australian merino wool for the whole year. We knit from camel wool, yak, cashmere, silk and delicate goat mohair. We make summer knitwear from organic cotton and bamboo. In the composition of some yarns, you can find the addition of synthetic yarn, which delays pilling and stretching. Handmade knitted fabrics are always slightly enlarged. Please note lukewarm water temperature, hand wash, no wringing, no spinning and flat drying of our products. We recommend Steamery wool washing liquid, natural liquid lanolin or shampoo with the least complicated composition for care. Pilling is an indispensable step in the use of almost every woollen garment. To slow down this process, please store knitted fabrics in branded bags and use only devices designed for this purpose.