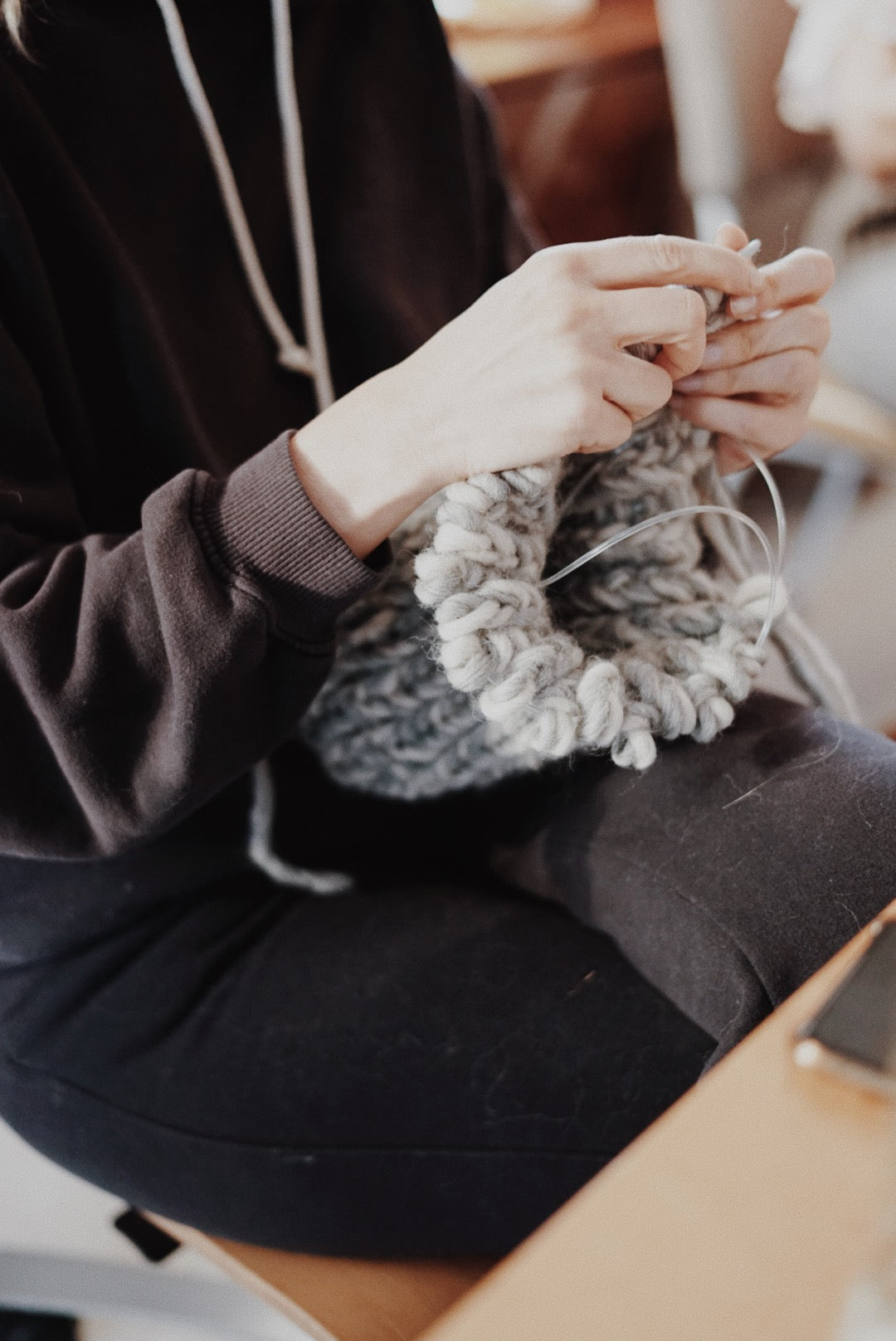 Workshops of Hand Robots & Wool Concept are intimate handicraft classes.
During knitting workshops, an experienced knitter - Mama Maria, shares her knowledge and skills with you, from whose idea our adventure with knitting began.
The classes are addressed to people who start their adventure with hand knitting or are at the beginner stage. Each meeting lasts 4 hours and takes place in the RR studio.
Planned Workshops : new meetings are planned for autumn 2023. If you are interested, please contact us by e-mail: help@robotyreczne.com
During the meetings there is a nice homely and intimate atmosphere, which is why the number of places is very limited. We want to get to know you and show you that handicrafts are fantastic stress relievers. We invite you!
*Purchase of a ticket is non-refundable. In the event of changes in plans, the ticket can be used during subsequent workshops at the same price (for a higher amount, an additional payment will be required).
Workshops for companies.
If you run a company or are looking for an organizer of integration workshops for an organized group - write to us at help@robotyreczne.com. We will send an offer in response to your e-mail.